LRP PRIVACY STATEMENT
INTRODUCTION AND OVERVIEW
Loss Run Pro, LLC ("LRP") leverages technology to improve the insurance industry and we believe that everyone has a right to privacy. We also believe in providing transparency on how we collect, process and share personal information.
SCOPE OF THIS PRIVACY STATEMENT
This Privacy Statement ("Privacy Statement") describes our privacy practices for individuals in the United States when we processpersonal information in connection with providing LRP's subscription software services, e-signature services,any other LRP products or services, or any third-party products or services used by LRP in connection with the foregoing (collectively, the "LRP Platform").
THE LRP PLATFORM AND YOUR LRP ACCOUNT
LRP Account information
In order to access the LRP Platform, the data youprovide to us becomes a part of your LRP Account. The personal information contained within your LRP Account is the combination of information that LRP has about you. Your LRP Account includes your credentials; your name and contact details; payment information; information about your activities on the LRP Platform; and the content you place in the LRP Platform.
Organizational account information
Some experiences and services within the LRP Platform allow you to interact with an organization (such as your employer). If you are granted access to an organization account, the owner of the organization or a designated administrator may control and administer details of your account, for example, by deciding your access rights; making decisions about your personal information; or requiring you to take certain actions. If your access rights are amended by the owner or designated administrator, then you may lose access to the information that lives in the organization. Your use of the LRP Platform as part of an organization's account may be subject to the organization's policies, which may be different from this Privacy Statement. We are not responsible for the privacy or security practices of other organizations, and you should consider both the organization's policies and whether you are comfortable enabling the organization with access to your information prior to interacting with those organization's LRP Accounts.
INFORMATION WE COLLECT
Information you give us
The personal information that we receive about you depends on the context of your interactions with LRP. Personal information that you provide may also depend upon what services or experiences you use, your location and applicable law.
Creating an account. We collect information when you create an account, interact with the LRP Platform or activate a subscription. Personal information may include your contact information (such as your name, address, phone number and email), profile photo, billing information (your payment information), usernames and credentials.
Customer support, product research, training and feedback. We may collect personal information when you reach out to us for support, give us feedback, participate in optional surveys, product research or training and you choose to share.
Social and community content.We receive content you post on our social media pages and our community pages.
Information we get when you use the products and services.
We may collect certain information about you when you access or use the LRP Platform. This may include:
Device information. We may collect information about your device such as Internet Protocol ("IP") addresses, log information, error messages, device type, and unique device identifiers. For example, we may collect IP addresses from you as part of our sign in and security features.
Broker Information. If you are a broker or other subscriber to the LRP Platform, we receive the information about your business, employees, agents, and customers/insured parties that you input into the LRP Platform.
Insured Party Information. We receiveany information about insured parties that brokers, and insured partiesinput into a loss run request generated on the LRP Platform. This information may include, for example, the name of the insured party, the insured party's address and contact information, the insured party's federal employer identification number, the name of the insured party's insurance carrier, and information about the insured party's insurance policies. If we receive a copy of a loss run report provided by an insurance carrier in response to a loss run request, we may receive claims information and any other information about the insured party set forth in such carrier's response.
Usage information.We may collect usage information such as the pages you viewed, the features you use, your browser type and details about any links with which you interact.
Location information.Certain features in the LRP Platform may collect your precise location information, device motion information, or both, if you grant permission to do so in your device settings. For example, if you use our time-tracking service.
Expert advice. The LRP Platformmay provide opportunities for you to connect with customer service representatives. When you interact with these representatives, we may receive information about the questions you ask, the details of your accounts and the guidance provided to you.
Contacts.Certain features may have access to your contacts if you grant permission in your device settings.
Information from cookies and other technologies.LRP and our service providers may use commonly used tools such as cookies, web beacons, pixels, local shared objects and similar technologies (collectively "cookies") to collect information about you so we can provide the experiences you request, recognize your visit, track your interactions, and improve your and other customers' experience.
Information stored locally.Some of our web-enabled desktop services and offerings synchronize with the information on your computer. We may also store personal information locally on your device.
How we use personal information
We collect and process personal information from you only where:
we have your consent to do so (e.g., where you have agreed to the Terms of Service, including this Privacy Statement, when subscribing to the LRP Platform or when executing a loss run request through the LRP Platform's e-signature tool);
necessary or appropriate to provide the LRP Platform for your use;
such personal information will help us to operate, improve and/or expand the LRP Platform or our business; or
to comply with legal requirements, including applicable laws, regulations and orders. Your personal information is used to operate our business, including to:
provide you with the LRP Platform and create your LRP Account;
improve our products and services;
run and manage our business, including resolving billing and financial disputes;
communicate with you;
advertise and market our services and experiences;
personalize your experience, including through the development of insights about you and your needs;
provide you with support and resolve disputes;
conduct research;
comply with legal and regulatory requirements;
protect the rights, property, safety or security of LRP, the LRP Platform, our customers, employees or others and prevent fraudulent or illegal activity; and
enforce, remedy or apply our Terms of Service or other agreements.
We may also use your personal information for other purposes that are compatible with the disclosed purposes if and where this is permitted by applicable law.
HOW WE SHARE YOUR INFORMATION
From time to time, we may need to share your information in the following circumstances:
With your consent. We share your information with third-parties when you have requested us to do so.
With insurance carriers. A fundamental component of the LRP Platform includes generating and transmitting loss run requests containing personal information (of both brokers and their customers/insured parties)to insurance carriers.
With hosting services. LRP may use third-party web hosting and server services, and therefore information you provide to LRP may be shared and stored with such third parties in connection with their provision of those services to LRP.
For research. With appropriate controls, we may share information with thirdparties for research purposes or to publish academic or policy-related materials.
For joint sales, promotions and events. We may share your information with thirdparties who are jointly providing sales initiatives, promotions or events with us.
For mergers and acquisitions. If we are involved with a merger, asset sale, financing, liquidation, bankruptcy, or the acquisition of all or part of our business to another company, we may share your information with that company and its advisors.
Sales of personal information to third parties. We do not and will not sell your personal information to third parties. We may share personal information with thirdparties for the business purposes described in this Privacy Statement.
With our affiliates and subsidiaries. We may share your information with and among our affiliates and subsidiaries for everyday business purposes (as described in this Privacy Statement) as well as for marketing purposes.
Non-LRP Services, links and integrations.
Other companies' products, services and applications may use or integrate with our LRP Platform, or otherwise be offered through our LRP Platform ("Non-LRP Services"). If you choose to link, sync or otherwise use any of these Non-LRP Services you consent and direct LRP to share your information, including personal information, to the company providing the Non-LRP Services. Non-LRP Services are subject to the applicable terms and privacy statement of the company providing the service.
Any information you choose to share on social media may potentially be visible to a global audience and will be subject to the social media provider's privacy policies (not this Privacy Statement). You should take care only to share information on social media that you are comfortable sharing.
Advertising and analytics
LRP may use advertising networks and other providers to display advertising on our LRP Platform or to manage our advertising on other sites. Our advertising partners may place cookies on unaffiliated websites in order to serve advertisements that may be relevant to you based on your browsing activities and interests and determine the effectiveness of such advertisements. You may be able to opt-out of such interest-based advertising by visiting Digital Advertising Alliance's Network Advertising Initiatives.
For legal reasons
We may share your information with thirdparties for legal reasons, including:
when we reasonably believe disclosure is required in order to comply with a subpoena, court order, or other applicable law, regulation or legal process;
to protect the rights, property, or safety of LRP, the LRP Platform, our customers or others;
to protect or defend against attacks;
to enforce, remedy, or apply our Terms of Service or other agreements;
to prevent fraud, cybersecurity attacks or illegal activity;
for debt collection; and
with regulatory agencies as necessary to help detect and combat fraud and/or protect our customers, users and/or the LRP Platform.
YOUR INFORMATION RIGHTS AND CHOICES
Your rights
Regardless of your location, we believe that all persons should have privacy and information protection rights and choices.
Depending on where you live, you may have certain state-specific legal rights with respect to your personal information that we collect and process.
If you are an individual in the United States, you can file a request or take action on one of your rights by contacting us at the contact details provided under the section "How to contact us."
If you are a California resident, you may have the following rights:
Verification.In order to protect your personal information from unauthorized access or deletion, we may require you to verify your login credentials before you can submit a rights request. If you do not have an account with us, or if we suspect that your account has suffered fraudulent or malicious activity, we may ask you to provide additional personal information for verification. If we are subsequently unable to confirm your identity, we may refuse your rights request.
Authorized agents. You may use an authorized agent to submit a rights request. If you do so, the agent must present signed written authorization to act on your behalf, and you may also be required to independently verify your identity or your legal authority or ownership of the personal information with us.
Access. You may have the right to access the categories of personal information we have collected about you, the sources from which that information was collected, the business or commercial purpose for collecting your personal information, the categories of third parties with whom we share your personal information, the specific pieces of personal information we have collected about you, the categories of personal information we sold about you, the categories of third parties to whom we sold personal information about you, and the categories of personal information we disclosed for a business purpose.
Deletion. You may have the right, under certain circumstances, to request that we delete the personal information you have provided to us.
Non-discrimination. You have the right to be free from discrimination related to your exercise of any of your California privacy rights.
Please note that we may claim legal exemptions for certain types of personal information from all or certain parts of the CCPA pursuant to various CCPA exemptions
INFORMATION RETENTION
Unless you specifically ask us to delete your personal information as explained in section "Your information rights and choices," above, we retain your personal information as long as it is necessary to comply with our data retention policies and obligations. For example, we may maintain your LRP Account for our legal or regulatory compliance needs (e.g. maintaining records of transactions you have made with us), to exercise, establish or defend legal claims and to protect against fraudulent or abusive activity on our service.
There may be occasions where we are unable to fully delete or de-identify your information due to technical or other operational reasons. Where this is the case, we will take reasonable measures to securely isolate your personal information from any further processing until such time as we are able to delete or de-identify it.
SECURITY OF YOUR PERSONAL INFORMATION
We and our web hosting partners use physical, technical and organizational safeguards designed to protect your information. However, despite these controls, we cannot completely ensure or warrant the security of your information.
HOW TO CONTACT US
If you have questions or comments about this Privacy Statement or our practices, please contact us through the customer service contact provided on our website.
CHANGES TO OUR PRIVACY STATEMENTS
From time to time we may change or update our Privacy Statement. We reserve the right to make changes or updates at any time. If we make material changes to the way we process your personal information, we will notify you by posting a notice in the LRP Platform or on a community post, by sending you a notification or by other means consistent with applicable law. Please review this Privacy Statement periodically to stay informed about how LRP protects your privacy.
COLLECTION AND USE OF CHILDREN'S PERSONAL INFORMATION
Our services are not intended for or directed to children under the age of 13. We do not knowingly collect personal information from users under the age of 13. If you believe we may have information from a child under the age of 13, please contact us.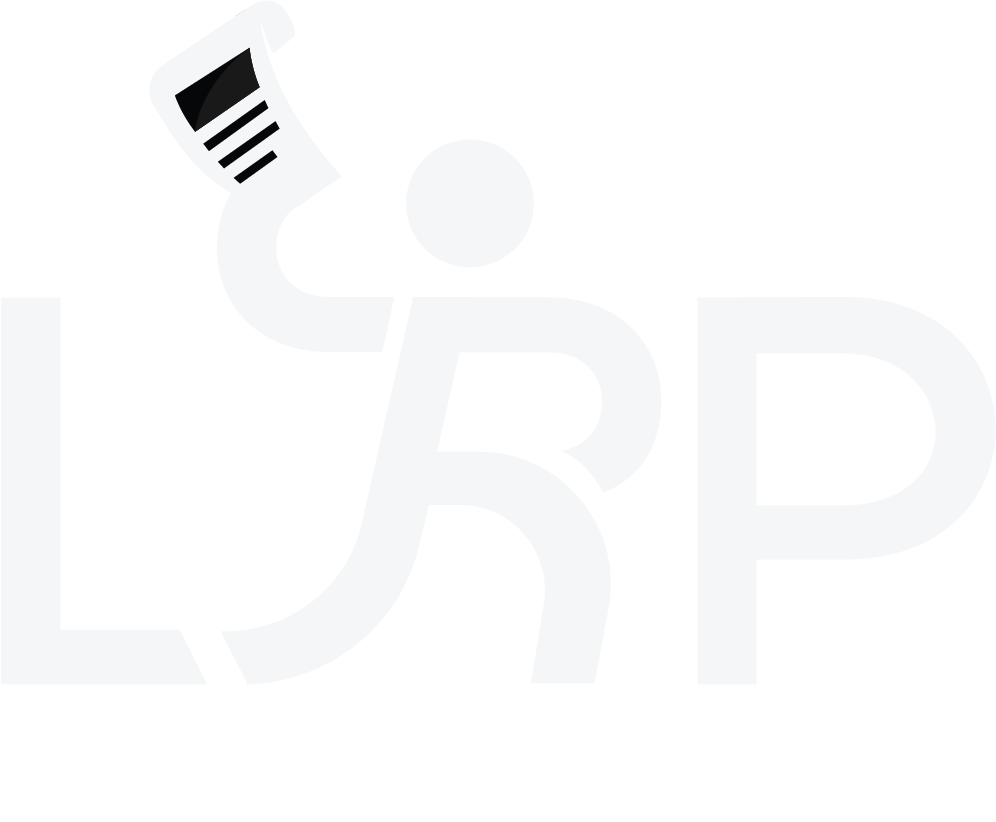 GET STARTED TODAY
Schedule a demo with one of our loss run pro's today!